The CURATORS

LEFT: Manuela Perteghella RIGHT: Eugenia Loffredo
pictured with CENTER: Samuel Ross
Manuela Perteghella is a translator, researcher & arts practitioner. She has published research in the field of literary and theatre translation, promoting the theory of translation as a creative and critical practice Translation and Creativity, Continuum 2006; One Poem in Search of a Translator, Peter Lang 2008; Staging and Performing Translation, Palgrave 2011. She has taught translation at UK universities, and worked for various theatre companies as administrator, script reader, translator and stage manager. She co-founded with Eugenia Loffredo 'The Creative Literary Studio', a blog which explores the art of text-making. thecreativeliterarystudio
After her PhD in Literary Translation in 2002, Eugenia Loffredo gained an HND in Multimedia in 2006, combining her two main interests, that is translation of literary texts and multimodality. Since then she has been 'experimenting' and exploring the relationship between translation, creative writing, image and moving image. The idea of translation as a creative activity was firstly examined in the co-edited publication together with Manuela Perteghella, Translation and Creativity, 2006. Investigations of the links between literary translation and the visual arts followed in the second co-edited work with Manuela Perteghella, One Poem in Search of a Translation, 2008. Her collaboration with Manuela continues nowadays in a joint blog project on translation and writing at The Creative Literary Studio. She teaches Italian and translation at University of East Anglia in Norwich.
Anna Milsom is a literary translator and academic and teaches Translation Studies at the University of Leicester. Her research interests relate primarily to the ways in which translation practice and theory can benefit from an interdisciplinary approach, a focus which stems from her background in visual arts. She is especially interested in the role of creativity in translation and in exploring the potential for texts to gain, rather than lose, in translation. Anna's co-translation (with Anne McLean) of Evelio Rosero's Feast of the Innocents has been longlisted for the 2017 International DUBLIN Literary Award (formerly the International IMPAC Dublin Literary Award).
TransARTation! would like to thank all our artists and audiences participating in this artistic activity, and is grateful to the following for their support and advice: The Shoe Factory Social Club, Norwich (England), The Byre Theatre, St Andrews (Scotland), ETS Sales & Hire Ltd: Sounds Light, AV & Electrical (Wymondham, England), Whitbread Carpentry (Norwich, England), Siobhan Munroe, Kate Milsom Design, Museo Experimental El Eco (Mexico), all our volunteer invigilators.

WITH SPECIAL THANKS TO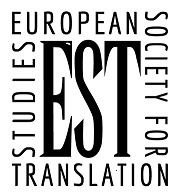 JOIN US… IN ENGLAND | EVENTS 12th April – 6th May
@The Shoe Factory Social Club, St Mary's Works – St Mary's Plain, Norwich NR3 3AF

All the events are free, but places are limited and must be pre-booked.
For further information and/or to book a workshop please EMAIL US
WORKSHOP
12 April | 14:00 – 16:00h
led by Eugenia Loffredo and Manuela Perteghella
A hands-on poetry and art translation event
with your own translated art-poem to take home.
WORKSHOP
13 April | 10:30 – 12:30h
led by Eugenia Loffredo and Manuela Perteghella
A hands-on poetry and art translation event
with your own translated art-poem to take home.
TALK
6 May | 14:00 – 16:00h
by Anna Milsom
Translation as Collaboration: hidden messages and unsolvable jigsaws
Anna Milsom discusses translating Poema Invertido, Verónica Gerber Bicecci's response to Poema Plástico by Mathias Goeritz.
ARTIST'S TALK
6 May | 18:00h
by Simon Starling
Come and listen to Turner Prize winner Simon Starling
in conversation with Anna Milsom, on translation in artistic practice & the importance of artists' talks.

Links to other websites
Our website may contain links to other websites of interest. However, once you have used these links to leave our site, you should note that we do not have any control over that other website. Therefore, we cannot be responsible for the protection and privacy of any information which you provide whilst visiting such sites and such sites are not governed by this privacy statement. You should exercise caution and look at the privacy statement applicable to the website in question.