CANAN MARASLIGIL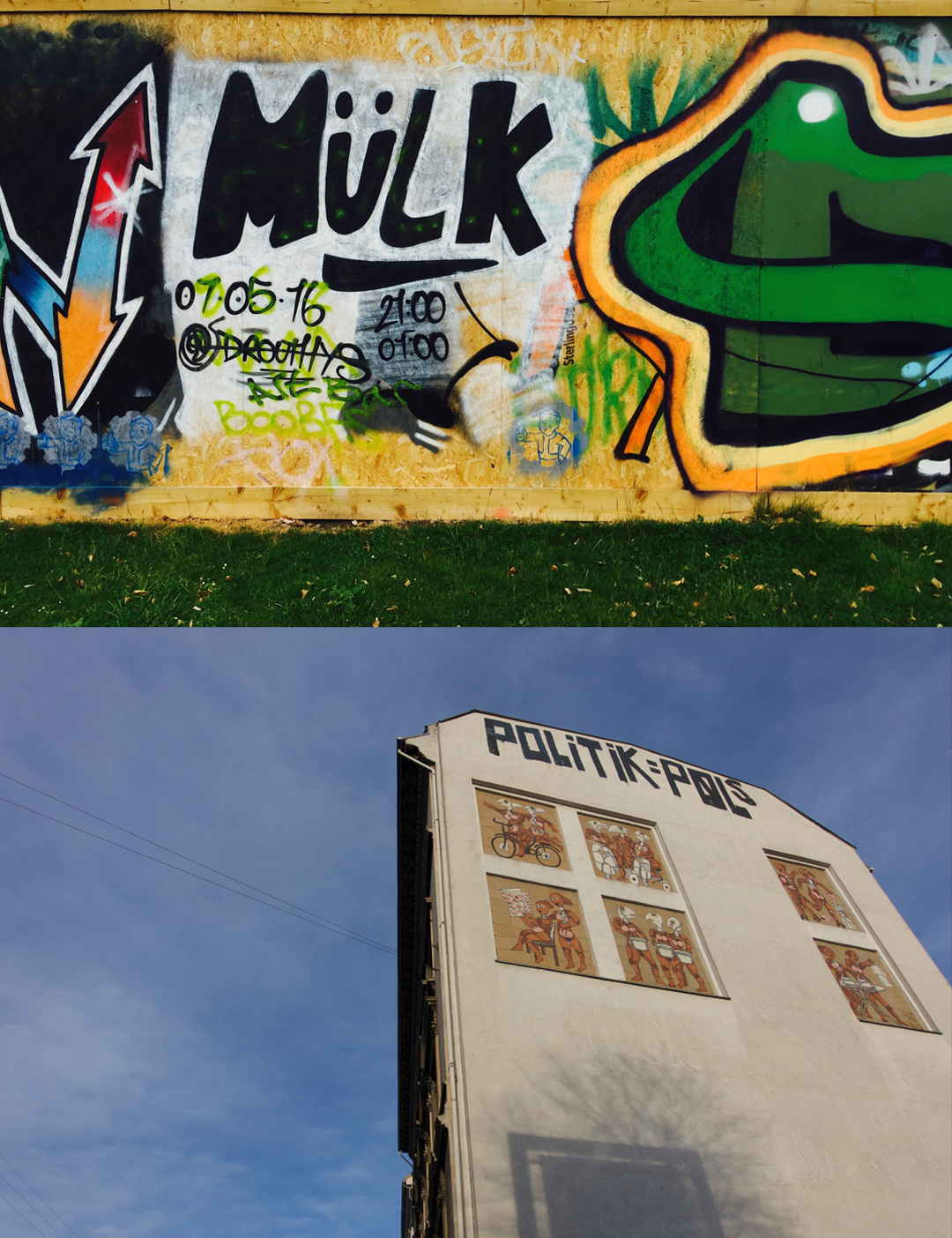 TOP: Mulk (Dundee) from City in Translation: Yearning for Turkish (2016)
an exhibition of photography and text, photographs are 30cm x 45cm plus text panel.
BOTTOM: Politik (Copenhagen) from City in Translation: Yearning for Turkish (2016)
an exhibition of photography and text, photographs are 30cm x 45cm plus text panel.

Through the Yearning for Turkish series (2015-2017), part of her wider City in Translation explorations, Canan Marasligil captures her emotional language as she wanders the streets of various European cities.
"Turkish is the first language I have ever heard, it is also the first one I have probably spoken – according to my father, 'baba' was my first word. I believe him because the word mommy in Turkish is more complicated to utter for a toddler. Then other languages very quickly entered my childhood as my parents decided to migrate from Istanbul to Brussels. With this first movement, my (multi)linguistic journey had started. Since then, those physical and mental movements never stopped. I have ever only learned Turkish orally – my formal education was in French, then English and Spanish, my work life has included Dutch, but I've always been attracted to this language I was born into, that language I like to call my emotional tongue."
The exhibition City in Translation: Yearning for Turkish is a journey exploring the varied emotions triggered by seeing the Turkish language – real or imagined, across cities in Europe, and their translation expressed through text and photography. Based on the initial City in Translation explorations, this focus on the Turkish language is an invitation to all the viewers, to explore and feel the languages that are dear to their own hearts and minds, no matter which city and country they find themselves in. www.cityintranslation.com
Canan Marasligil is a writer, literary translator, editor and curator based in Amsterdam. She works internationally on a variety of literary and cultural projects. She reads, writes, speaks, thinks, dreams in different languages. Her primary interest is in challenging official narratives and advocating freedom of expression through different creative processes, using various media, online and offline.
"Translation is at the centre of everything I do, including how I approach cities. I take languages and the city's public space as a starting point to explore how the process of translation takes place and how people interact with the languages in their city. This vibrant and interactive multilingualism throughout urban landscapes is a central feature to how we can imagine the future of our cities and part of how we want to build communities."
Canan has worked with cultural organisations across wider Europe and has participated in residencies as a writer and literary translator, at the Free Word Centre in London (2013), at WAAW in Senegal (2015), at Copenhagen University (2015) and with La Contre Allée in Lille (2017).