THE OTHERNESS PROJECT & CISPA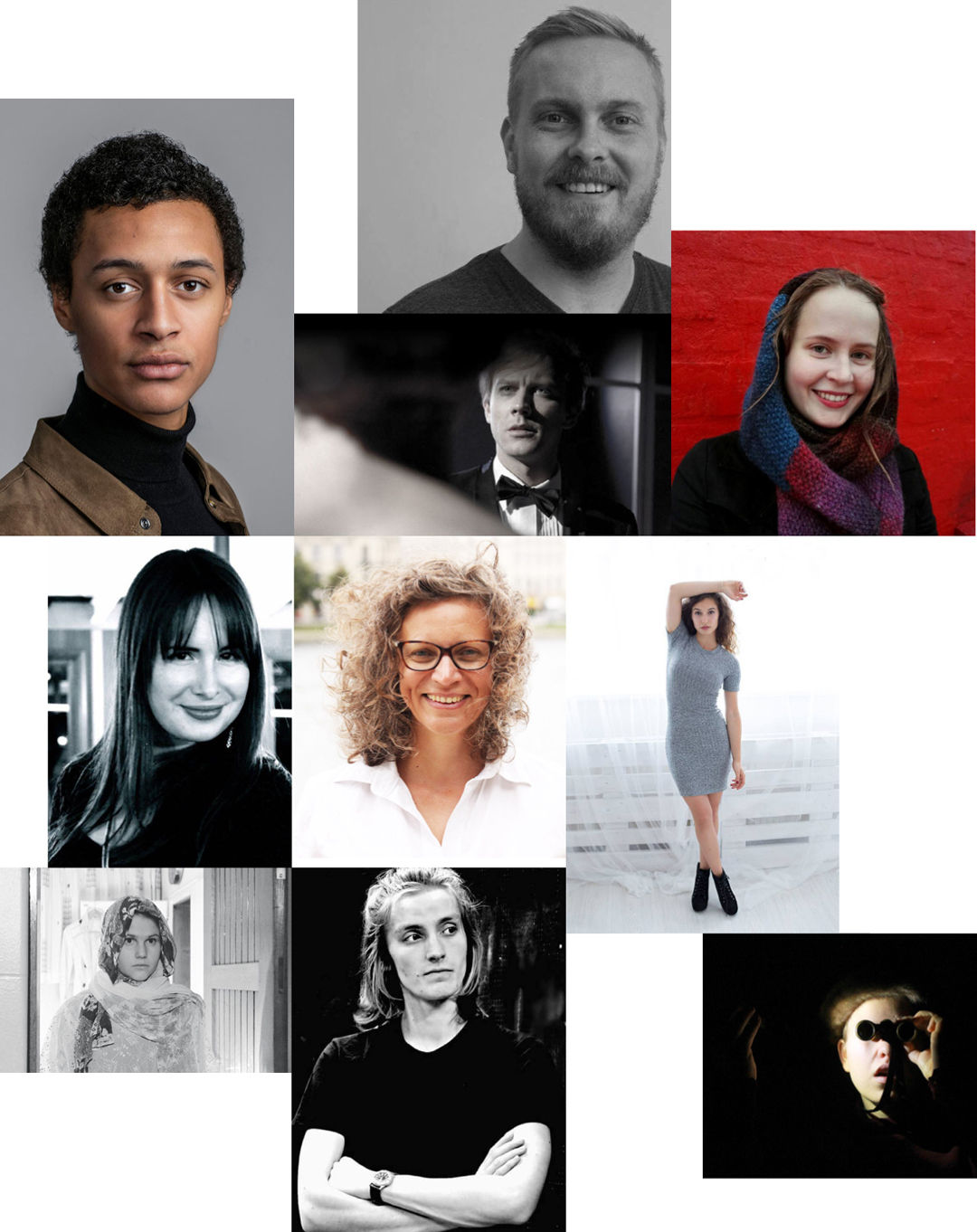 TOP Clockwise from Left | Christopher Alexander by Joshua Andrew Gross Fjölnir Gíslason | Henna Hollander by Sandra Lamppu | Daniel Hoi Neilson | MIDDLE from Left | Giulia Rumasuglia by Reto Sutter Rita Sebestyen by Halla Marín Hafþórsdóttir | BOTTOM from Left | Lia Tomat ©CISPA Daniel Neil Ash | Una Kovac by Liza Puha | Sara Skei by Olivia Thomsen
Othernessproject and CISPA in collaboration with

Trans

ART

ation!

present Anthony (2017) interactive video performance.
Anthony is a nomadic character: he travels through the texts and scenes of nine young artists, taking up different roles, adventures, genres and styles. Anthony as a common character is leading us across conceptions, settings, cultural and linguistic environments, and is weaving the nine different artistic worlds into one common, loose narrative. The authors of the nine small stories and scenes are acting students of the special course of Creative Writing and Dramaturgy from the Copenhagen International School of Performing Arts. They represent various nationalities, cultural backgrounds, having Finnish, Icelandic, Norwegian, Tanzanian, Danish, English, Hungarian, Serbian, Swiss, Slovenian roots. Each of them speaks at least two languages, as they attend a professional acting school that uses English as a lingua franca and prepares actors for cross-cultural settings in the globalised, diverse artistic world. Through their writings and scenes they share their experiences of this cross-cultural setting, while using both English and sometimes their mother tongue to give voice to their artistic endeavours.
Those who follow the site launched for this project will take part in the experiment and joint experience that mingles creative writing for performing arts with new media. The class will share certain phases of their work: dialogues, ideas, pictures, videos on the site of this project. Also, they will be available in real-time for certain given time-slots in order to connect, discuss, interact with their audience. This way, through the use of the Internet, this project creates a hybridspace that combines the real and the virtual space, and facilitates the immediacy of the experiment beyond geographical, cultural or language borders.
Information about the schedule of the real-time encounters with the creators and also about the specific frames and channels they will use is posted on: anthony.hoi-nielsen.com
During the TransARTation! events the students will interact with the audience, setting up a series of real-time experiences.
Conception and lecturer:
Rita Sebestyén
The project is realized by:
The Otherness Project
Actor training and supervision:
Lars Henning
artistic director of the Copenhagen International School of Performing Arts (CISPA).


The authors/actors in their own words
Christopher Alexander
20 year old actor from Denmark with African roots. I have both Danish and English as my mother tongue and I'm currently wondering what has happened to the world.
Fjölnir Gíslason
28 year old Icelandic actor and I am as normal as crazy can get. I think it's important to talk about things the way they are and also admit when you are wrong … which in a funny way makes you right. I speak Icelandic, English and a little bit of Danish.
Henna Holländer
27 year old actress from Rovaniemi, a city situated on the Arctic Circle in Finland. My mother tongue is Finnish but as most of the Finns I speak also Swedish and English.
Daniel Høi-Nielsen
29 years old, actor from Denmark. Speaking and writing in Danish and English. I've never been outside of this world.
Una Kovac
19, I'm an acting student from Hungary speaking Hungarian, Serbian and English.
Sara Skei Fostvedt
24 years old. Actress from Norway, speaks Norwegian and English.
Daniel Neil Ash
I am a 23 year old actor from Yorkshire, England. My mother tongue is English and I am avidly learning Danish. Excited to be representing my home town of Hull as it is the 2017 City of Culture for The UK.
Giulia Rumasuglia
24, from Switzerland and Italy. I'm an acting student and writing a Master's thesis in literature. Brought up speaking French, but learned German, English, Russian, Italian, and some dead languages along the way.
Lia Tomat
a 23 year old actress who speaks English, Slovenian and Spanish; and wants to know fun words in every other language. I'm just extremely curious about everything.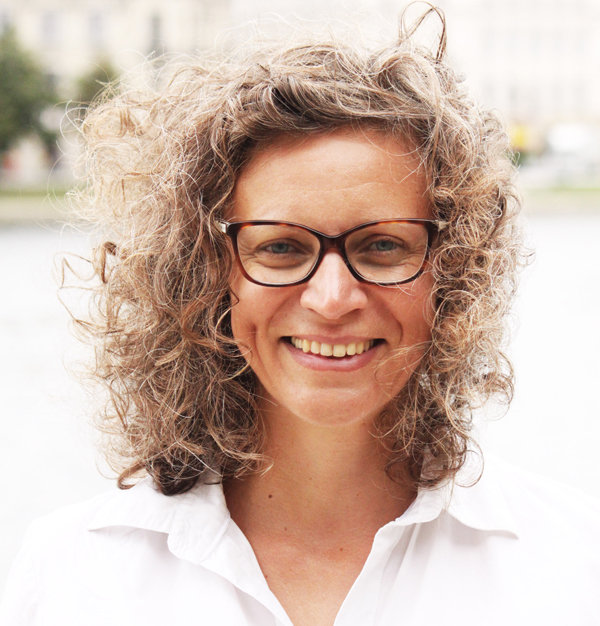 Rita Sebestyén
Rita is a university lecturer and artist. Rita has worked out her own methodology to tackle the interaction of arts, culture and society. With her practice-based, cross-disciplinary approach she designs courses, performances and events to offer hands-on experience of the most intriguing philosophical, aesthetic and societal questions.
She is artistic leader of the othernessproject, and lecturer in Denmark, Hungary and Romania, teaching comparative studies, post-colonialism, and two courses designed by her: Reading Arts and Ancient Greek Theatre as Our Contemporary.
Portfolio: sebestyenrita.com